*The Material once sold will not be taken back at any circumstances
*The Aspirants are request to check about the Material before ordered
*Course Material related information Please contact - 9962002006
UPSC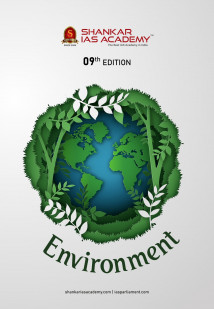 ENVIRONMENT 9th Edition
ENVIRONMENT 9th EDITION (New)
Tamil Nadu & Pondicherry
600

The price includes the courier charges
 This book follows the paper pattern and syllabus given by Union Public Service Commission which conducts these examinations. The language of the book is simple and the content is engaging which ensures students face no trouble during studying. Plus the distinctive designing makes it easy to navigate and read. This bestseller book has sold over 30, 000 copies and is widely read by students. A team of highly experienced writers from Shankar IAS Academy have written this book and hence it is accurate and reliable. The updated syllabus of UPSC focuses a lot on environment.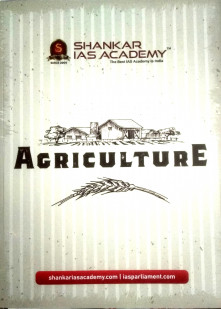 AGRICULTURE
AGRICULTURE
Tamil Nadu & Pondicherry
375

The price includes the courier charges
Agriculture Shankar IAS best notes for UPSC and Civil services exam no one insitutute covers the syllabus in such depth for Prelims and Mains Examinations.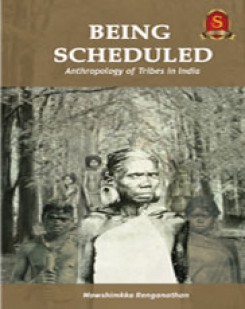 BEING SCHEDULED (ANTHROPOLOGY) Optional
BEING SCHEDULED Anthropology of Tribes In India
Tamil Nadu & Pondicherry
460

The price includes the courier charges